Overview
As businesses get disrupted the world over, there is a huge vacuum for highly specialised skills especially in the field of decision sciences. Data scientists, data engineers, and business analysts are amongst the most sought after roles today.
Requirements for data science and analytics jobs are often multidisciplinary and they all require an ability to link analytics to creating value for the organization. Candidates must also demonstrate skills related to problem-solving in the workplace, including soft skills such as communication, creativity and teamwork which can come with management education.
Recent studies suggest that there are more than 2.7 million job opportunities emerging in the field of Decision Sciences.
NMIMS Deemed to be University's School of Business Management (SBM), a leader in management education in India, believes that the decision-making ability of managers must be imbibed with in-depth knowledge of analytics and have added DECISION SCIENCE and ANALYTICS to its bouquet of existing MBA offerings.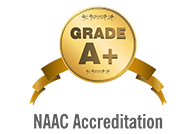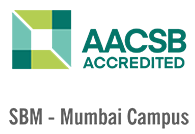 NMIMS Deemed to be University has partnered with Purdue University, USA - one of the top universities in the world, to offer the Dual Degree Program.
The 2-year program has:
3 terms at NMIMS Deemed to be University
2 terms at Purdue University, USA
1 term dedicated to internship in India
Key Programme Features:
Program focuses equally on both technologies and techniques to better prepare students for the current and future landscape of business data
Students will have broader exposure to various functional areas of business and how they use information
Faculty at NMIMS and Purdue University, is a judicious mix of academicians and experts from the industry
Students will be able to select specific domains in analytics such as supply chain, finance, marketing or human resources
Development of proficiencies with a variety of software tools including SAS, Python, SQL, R, and various big data technologies
Unique treatment of data, analytics, gamification, optimization modelling and data modelling tools
12-week industry internship under a faculty guide
Analytics projects and assignments on real data pre-tested for analytical accuracy
About
School of Business Management (SBM), NMIMS Deemed to be University, one of India's premier Business Schools, is situated in Mumbai, the financial hub and nerve centre of the country. NMIMS began as a Business School 38 years ago, and ever since 1998, when the first ranking of the school was undertaken, NMIMS has remained among the top 10 B-Schools in the country. SBM is accredited by the Association to Advance Collegiate Schools of Business (AACSB).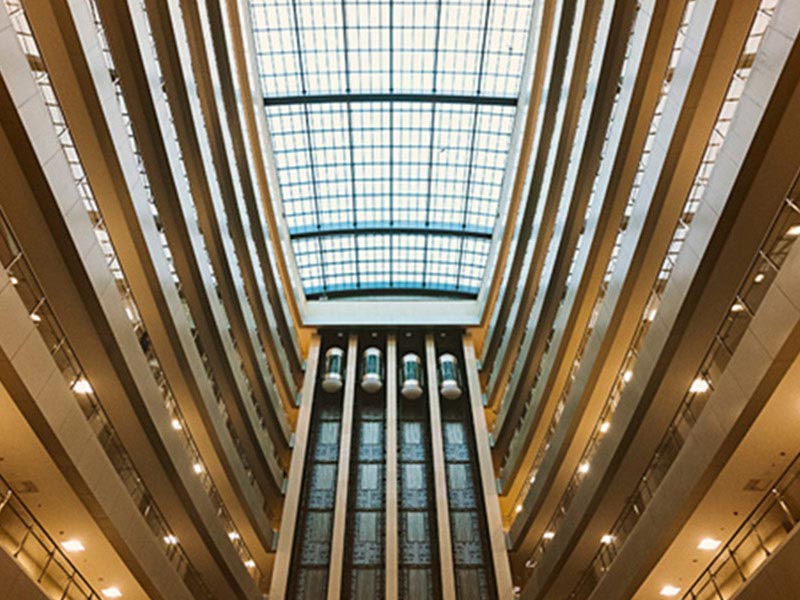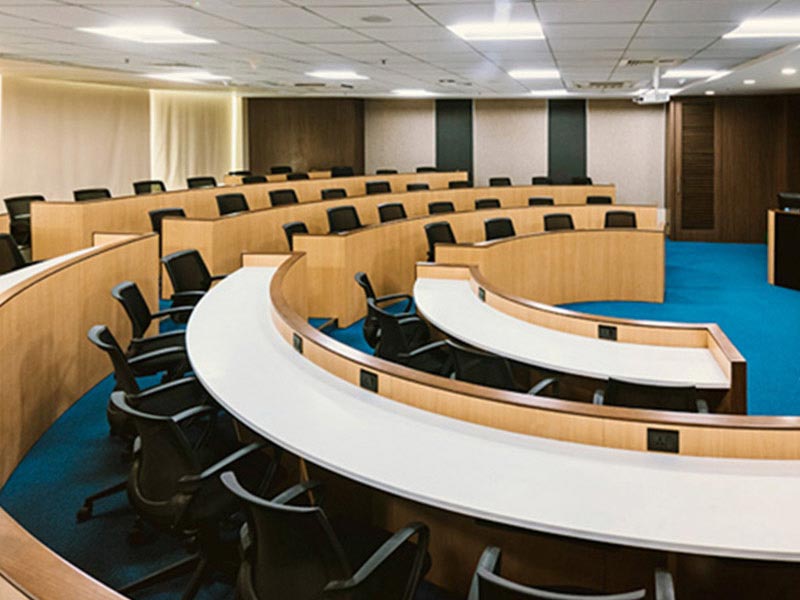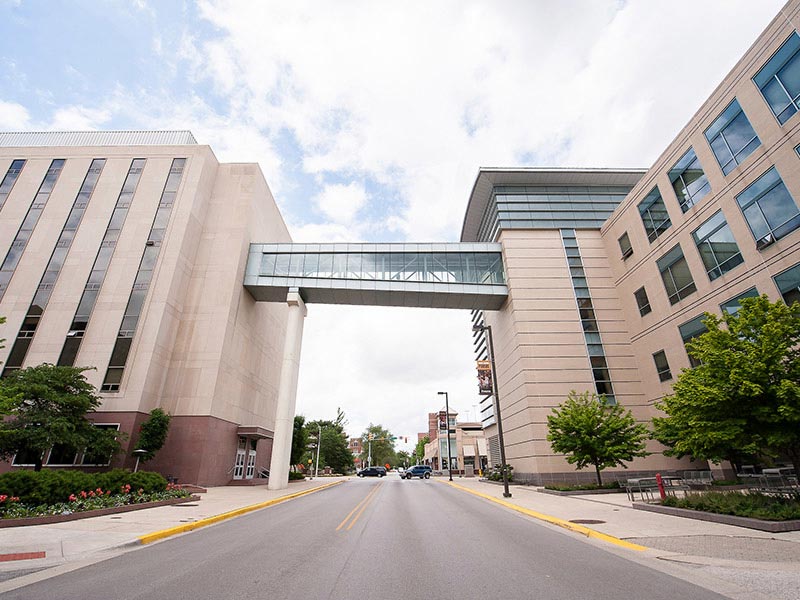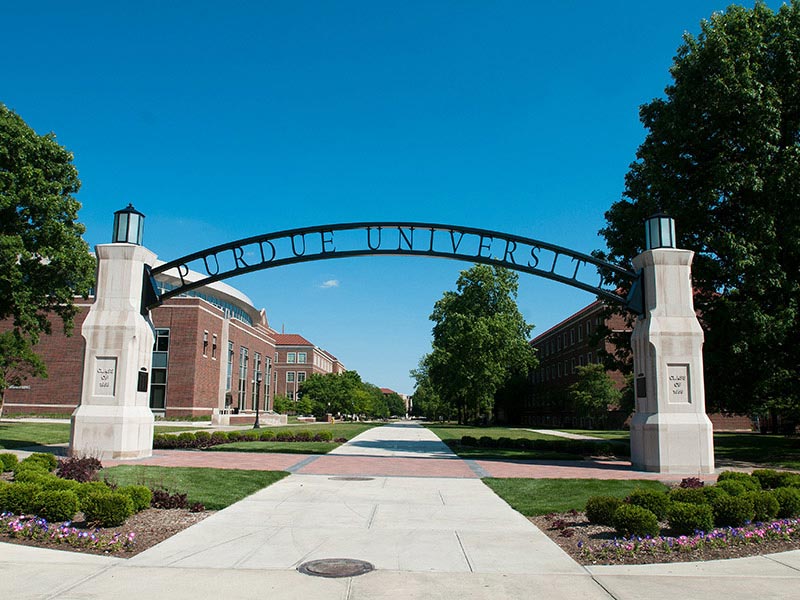 The Krannert School of Management, Purdue University, since its inception in 1958, has been widely recognised as one of the leading AACSB Accredited Business Schools in America. The School's Master's programme in Business Analytics (MS-BAIM) is ranked #1 in the U.S. by CIO Magazine and 9th in the world by QS World University Rankings.
Program Vision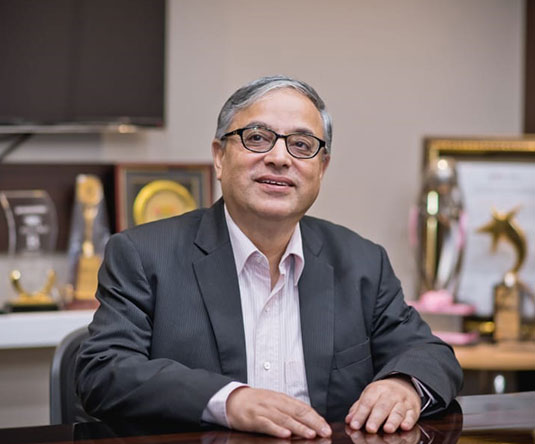 Dr. Ramesh Bhat
Dean
NMIMS Deemed to be University – School of Business Management
Globally businesses are going through the digital transformation. As a result of this evolution, a lot of data is getting generated in all spheres of business activities today. It has become inevitable for managers to spend their effort and attention on analyzing the data to help them make better-informed decisions.
Ensuring that managers leverage this transformation requires both understanding of information technology driving the change as well as establishing strategic and operational linkages with organizations' transformation process to create sustained value. This empowerment needs equipping business leaders with new skills and frameworks to make the best use of decision sciences and data analytics leading to the generation of valuable insights.
Today's business models will be built on data using various such transformation technologies.
School of Business Management, Mumbai of NMIMS University in collaboration with Krannert School of Management of Purdue University has developed a dual degree program leading to MBA (Decision Sciences and Analytics) and MS (Business Analytics and Information Management) program to cater to this need. The program has been designed with an aim to educate students in state-of-the-art information technologies and analytical techniques along with understanding the leadership challenges in the business. The globally accredited AACSB Schools have come together to create a rigorous curriculum to help the students to equip them with the advanced software tools currently used in business and get an opportunity to apply what they are learning to real-world problems through experiential learning.
For decades, both the Schools have been using the analytical business approaches to develop industry leaders and specialize in developing students who aim to build upon their science, technology, engineering, and math backgrounds to establish, lead, and grow with the new age business organization. I invite you to join the program.
Higher education is evolving rapidly on a global scale. At Purdue, we believe an important part of this evolution is great universities partnering to offer their students the best of what each has to offer. So we are thrilled by this opportunity to work with NMIMS Deemed to be University, to attract their excellent students into our elite MS program in Business Analytics and Information Management.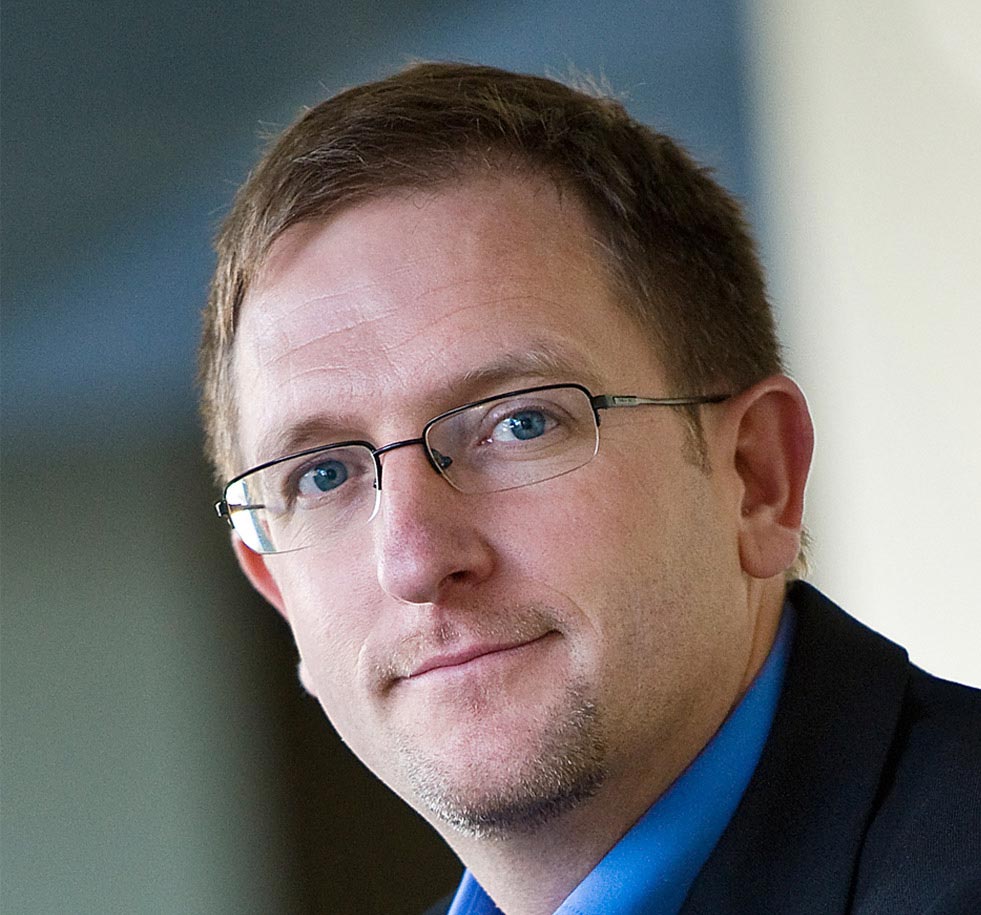 David Hummels
Dean
Krannert School of Management, Purdue University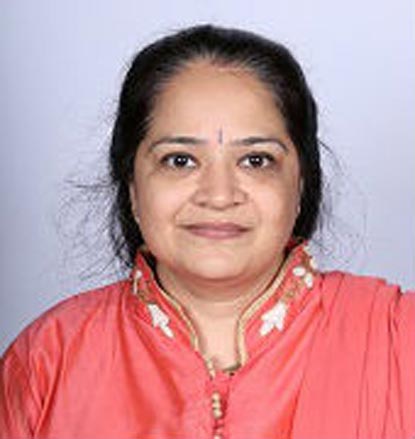 Dr. Shailaja Rego
Programme Chairperson
MBA Decision Science & Business Analytics & MS - Business Analytics & Information Management
The MBA programme at SBM has been a frontrunner among business schools. Our belief in staying abreast of the latest trends in management education and inclusive processes to meet industry demands has been a key driver of this achievement and of continuous course evolution and programme growth.
We have introduced the Decision Science & Analytics Programme at the university to align with the growing trend of data-driven management decision making resulting from digitalisation on an accelerated and global scale. The desire to expand its ability to deliver on the "best of the latest" has encouraged the university to explore the possibility of academic collaborations.
NMIMS has partnered with Purdue University, one of the top 10 in the world, to give participants the opportunity to learn management and analytical skills from the best in the business. The two-year programme will train participants for three terms in the first year at the NMIMS campus at Juhu Vile Parle, Mumbai, and two terms at Purdue University in Indiana, U.S, with a final internship term in India.
Our programme gives students the opportunity to apply their learning to real-world problems, gain competency in current best practices of data handling and analysis, develop awareness of various business contexts that benefit from data-driven decisions and advance their ability to communicate findings to a variety of audiences.
The response to MBA students taking analytics courses, especially from leading businesses in analytics offering lucrative placements, is very encouraging, and we are confident of developing these relationships further for the Decision Science & Analytics programme with help from Purdue & NMIMS alumni. Come and explore for yourself the program. Looking forward to see you in my program.
Career Prospects
Enterprises are looking for employees who can solve problems in technology rich environments and link their work to business value.
Data science jobs are mainly available in new age industries. Candidates are required to demonstrate skills related to problem-solving, communication, creativity and teamwork. It is a mix of managerial and analytical capabilities, sharpened into leadership skills.
Data scientists, advanced analysts and hires for top management must meet a high bar for educational experience.
Managers skilled with decision science and data analytics can expect the following job roles.
Risk Analytics Lead
Analytics Business Lead
Data Science Manager
Customer Data Scientist
Data Scientist
Customer Experience Analyst
Manager - Modelling and Data Analytics
Business Intelligence Data and Reporting Analyst
Customer Insights Data Analyst
Head of Data
Data Scientist - Financial Markets
Business Intelligence Analyst
Data Scientist - Pricing
Senior Consultant / Manager, Simulation Modelling
Senior Analyst, Growth and Experimentation
Risk Analyst - Credit Risk Strategy
Client Success Associate
Risk Manager - Commercial Lending
Customer Growth and Marketing Analyst
CRM Analyst
Risk and Compliance Analyst
Head of Insights and Optimisation
Inside Solution Specialist - Data and AI
Manager, Digital Insights and Integration Services
Placements
The university has a full-fledged placement office to provide placement assistance to all full-time students. The placement office, with the assistance of elected student representatives, coordinates both internship and executive placements.
Pedagogy
The programme's pedagogy is based on encouraging learning through reading, with teaching faculty as facilitators for discussions. Case studies are developed and discussed, thus probing into the deeper intricacies and nurturing critical thinking through the application of learning in live business situations.
Analytical tools like R, Python and SAS are learnt through hands-on application, working on pre-assessed data for progressive analysis, analytics competitions are participated in to give a competitive edge to the process.
At Purdue, students have the opportunity to select experiential learning projects course to apply their analytics knowledge as a consulting team in a competition-type format, with the goal of trying to differentiate analytical start-up company's capabilities and insights better than others competing in the market. This methodology would help students develop a predictive analytics solution that supports a business problem to a client and experience presenting and selling an analytics solution in a competitive environment
It is proposed that Indian companies should be selected for the experiential learning project course
The two year program is designed to include courses to firm the skills requirement for specialised courses in Decision Science. Courses on Management Essentials of Operations, Marketing, Economics, Accounting, Communication, Strategy, Human Resources, and specialised courses in Decision Sciences are progressed over five terms to sufficiently equip the participant with the skills required to contribute effectively throughout the programme and during internship
Term I
Statistical Inference for Decision Making (3)

Programming for Analytics(3)

Principals of Economics (3)

Marketing Management (3)

Management Communication – I (1.5)

Cost & Management Accounting for Decision Making (3)

Groups & Organisation Dynamics (1.5)

Creating shared values: Competitive advantage through social impact (1.5)

Business Visualisation (3)
NMIMS & Purdue reserve the right to alter the program structure.
Term II
Optimization Modelling for Business Analytics (3)

Multivariate Data Analysis (3)

Machine Learning Using Python(3)

Marketing Research & Planning(3)

Negotiation Skills(3)

Operations & Supply Chain Management (3)

Management Communication – II (1.5)

Value Risk & Capital Markets(1.5)

Artificial Intelligence Concepts & Applications(1.5)

Workshop on " Statistics for Analytics"
NMIMS & Purdue reserve the right to alter the program structure.
Term III
Corporate Finance (1.5)

IT Project management(3)

Strategic Management (3)

Human Resource Management (3)

Business Communication & Analysis (1.5)

Advanced Optimisation Techniques (1.5)

Ethical issues in Management (1.5)

Advanced Spreadsheet Modelling & Simulation (1.5)

Information Systems for Management(3)

Predictive Modeling(3)

Workshop on " Neural Networks & Deep Learning "
NMIMS & Purdue reserve the right to alter the program structure.
Bridge Term – NMIMS
List of Electives (3 Electives to be selected by each student)

Marketing Analytics (Elective)

Consulting Approach to Analytics(Elective)

Supply Chain Analytics(Elective)

HR Analytics (Elective)
NMIMS & Purdue reserve the right to alter the program structure.
18 Credits
Core Courses
Managing Organizational Data (2)

Data Mining (2)

Adv Business Analytics with SAS (2)
Electives
Predictive Analytics (2)

Python Programming (2)

Business Analytics (2)

Computing for Analytics (2)

Linear Models and Forecasting (2)

Using R for Analytics (2)

Big Data Technologies (2)

Prod Scale Big Data Implementation (2)

Web Data Analytics (2)

Analyzing Unstructured Data (2)

Statistical & Machine Learning (2)

Experimental Learning through project (2)
NMIMS & Purdue reserve the right to alter the program structure.
Industry internship
12 weeks industry internship in India under the guidance of a NMIMS-SBM faculty. Students earn 6 credits on successful completion of internship.
Capstone project facilitates students to apply classroom learning to real world projects. Students work on a real world business problem – using analytical tools to diagnose the problem, generate solution insights and designing optimum solution to the problem. The project ends with the project presentation to a panel of experts. The project duration is 8 weeks and on its successful completion student will earn 3 credits.
| Term | University | Term Schedule |
| --- | --- | --- |
| Term 1 | NMIMS | June–September 2020 |
| Term 2 | NMIMS | September–December 2020 |
| Term 3 | NMIMS | December–April 2021 |
| Capstone Project | NMIMS | April–May 2021 |
| Term 4 & Term 5 | Purdue | June–December 2021 |
| Term 6 | Internship (India) | January–April 2022 |
Eligibity Criteria
Bachelor's Degree in any discipline from recognized University with minimum 50% marks in aggregate (of all years). Candidates shall have taken Mathematics at the pre-university level - (10+2) or equivalent examination/s and English proficiency examination result. The minimum TOEFL score is 80; IELTS score is 6.5. The English proficiency examination scores will be required at the time of admission to Purdue University)
• Valid GMAT score (minimum 650) / GRE score (minimum 319) (GMAT score for last 5 years up to 31st January, 2020 will be considered) for the above-mentioned candidates.
Selection of students will be done jointly by NMIMS and Purdue University. The admission process has two parts as explained below:
Part 1
Applicants to NMIMS School of Business Management will be shortlisted on the basis of the below eligibility criteria:
Bachelor's Degree from a recognized university
Must have taken mathematics at the pre university level (in 12th grade)
Preference will be given to applicants with relevant work experience
National/ International Test
-Valid GMAT score of 650 and above
OR
-Valid GRE Score of 319 and above
Students will then be called for a CDPI. A provisional offer of admission will be made to selected students
For NMAT/GMAT/GRE Takers:
Application to NMIMS – For GMAT/GRE Takers
9th September – 31st December, 2019
Announcement of Results
Thursday, 23rd January, 2020
Registration for CD/PI
24th -29th January, 2020
Conduct of CD/PI
1st – 20th February, 2020
First Merit List
Monday 24th February, 2020
Part 2
"Purdue University, Krannert School of Management "
Candidates who have successfully completed part 1 will then be required to complete the application requirements for Purdue University. Student will need to submit one Language Assessment Test- IELTS/ TOEFL for admission to Purdue University. TOFEL test with minimum 80 or IELTS with score of 6.5 or higher are required
After initial screening and a personal interview process an offer of admission will be made by Purdue University, Krannert School of Management.
Tentative Timeline for NMAT by GMAC / GMAT / GRE – SELECT Applicants:
Online Application
Language Assessment Test – TOEFL/IELTS
NMAT/GMAT/GRE Score
February 25th – May 9th ,2020
Personal Interview Process (online) – Selected candidates
February 25th – May 9th ,2020
On completion of part 1 and part 2 of the process a final admission offer will be made to the student by NMIMS School of Business Management.
Important Admissions and Program Timeline:
Receive Final Admission Letter (completion of part 1 & part 2 of the admission process) from NMIMS SBM
Between March 2020 – May 2020
Payment of Fees to NMIMS
Fees to be paid within 10 days of receipt of provisional admission Letter
Program Inauguration
8th June 2020
Foundation Program
In June 2020
Regular Class at NMIMS SBM
From June 2020
*VISA process for The USA
February – April 2021
Payment of Fees to Purdue
May 2021
Term 4 at Purdue (Summer Term)
June – August 2021
Term 5 at Purdue (Fall Semester)
August – December 2021
*Please note Visa is the responsibility of the student. Purdue and NMIMS will assist in providing relevant documents
Disclaimer: NMIMS & Purdue reserve the right to not offer the program if minimum no. of student requirement is not satisfactory
NMIMS University

Tuition Fees FY 2020 : INR 12,00,000
To be paid within 10 days of receipt of provisional admission offer from NMIMS SBM.
NMIMS

Application Fees
NMIMS Application Fees FY 2020: Rs.2000/- plus applicable taxes
Purdue University

Tuition Fees US $24,426
To be paid by June 2021 ( Students have the option to pay fees term wise )
Purdue University

application fees US $75
To be paid at the time of application to Purdue University
Living Expenses in US – US $6,000-$6,500 approx.
© Copyright 2013-2020 | Disclaimer | Privacy Policy