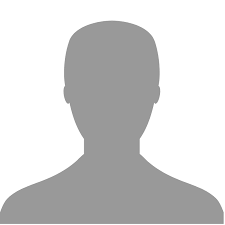 Vikas Gadre
Adjunct Faculty
Professional qualifications – B Tech Chemical IIT Mumbai, MBA Finance IIM Bangalore, Company secretary ICSI New Delhi. Served as an assessor for Tata Business excellence model (Modified Malcolm Baldrige model), Certified Mediator, certified by Bombay High court.
Industry experience: 41 years in Industry and past 4 years as Sr. Adjunct faculty at NMIMS. Previously worked as Director-General for Bombay chamber of commerce and industry (4 years). Prior to BCCI, worked in Tata group at VP level position in Tata Chemicals and other Tata Group companies. Worked as Global CIO, Project head for international projects in Mozambique, South Africa, South America, Southeast Asia. worked as head of finance, procurement, manufacturing, strategy in different companies. Worked as an SBU head
Teaching experience – Worked as visiting faculty at NMIMS, JBIMS and Wellingkar for over 15 years. worked as Sr adjunct faculty and Area chairperson at NMIMS in IS area for 4 years. Currently part of the Operations and Data sciences area at NMIMS
Serve as Jury for many CIO level contests conducted by CIO Choice, CIO Klub and similar organisations.
TEACHING/COURSE TAUGHT
Currently teach courses in Analytics

Technology applications to Business

Enterprise architecture

Business Process Management

Business Analysis
Python programming

Blockchain

IoT

Big data

Previously also taught courses in management accounting
Expertise and Research Interest
No. of citations – (Scopus, Google Scholar and Research Gate)
ORCID number, if available, should be added
Contribution to Community
I support many social initiatives related to Adivasis, widows of soldiers, religious communities working for orphans etc. But these are personal and I don't want to elaborate.
Awards
Chosen as one of the Top 50 CIO's in the world by an independent survey conducted by Information week USA. (2008-9)

My work in IT field was mentioned on SAP and Microsoft sites

Many awards won from CIO communities and institutions. Now I work as jury for such awards.
Media and Coverage
During my industry and BCCI days, I was often interviewed and invited for panel discussions and was widely covered in media.
© Copyright 2013-2020 | Disclaimer | Privacy Policy