Preamble
Narsee Monjee Institute of Management Studies (NMIMS) was established in Mumbai in the year 1981 by a leading public charitable education trust, Shri Vile Parle Kelavani Mandal (SVKM). NMIMS was established with the initial intent to offer management programs at the Diploma and Masters' (graduate) level.
Since its commencement in 1981, NMIMS has been offering Mumbai University (University of Bombay) programs like Masters in Management Studies, Diploma in Management Studies, Masters' Program in Marketing Management, Human Resources Management and Finance Management. In 1991, the Government of India set up the All India Council for Technical Education (AICTE), a regulatory body created for technical education.
NMIMS was the first institution in the city of Mumbai to be awarded the AICTE recognition for its Post Graduate Diploma in Management program. Since then, NMIMS has progressed to offer programs at the diploma, masters' (MBA) and the doctoral (Ph.D.) levels.
In 1999, the Government of India, Ministry of Human Resource Development, invited NMIMS to consider becoming a deemed to be University under section 3 of the University Grants Commission (UGC) Act, 1956. The UGC Act is a statute that regulates university education in India and is authorized to confer university status (as Deemed-to-be University) on institutions of excellence.
On 13 January 2003, the Central Government of India declared NMIMS, Mumbai, as Deemed-to-be-University under Section 3 of the UGC Act, 1956. The 'University' status was conferred on NMIMS principally on the strength of its contribution to the growth of management education and its influence on the Indian economy.
This was subsequently voiced by Dr. David A. Wilson, President GMAC (Graduate Management Admission Council), who wrote while inviting NMIMS SBM (NMIMS School of Business Management) to become a member of GMAC, "…most of all it (reason) is a tangible statement of the significant contribution NMIMS University has made to graduate management education."
Since 1998, when Indian business schools (B-Schools) were first ranked by Business Today (a business magazine), NMIMS has consistently been ranked among the top 10 B-Schools of India, even though the total number of business schools has increased from 150 in 1998 to over 4,000 in 2017.
NMIMS School of Business Management (SBM), Mumbai, continues to be a premier private business school in India. For the past 40 years (since 1981 as a management institute under the University of Mumbai and from 2003,
NMIMS SBM has been operating as a school within NMIMS Deemed-to-be University), the B-School has developed numerous business leaders and entrepreneurs and created intellectual capital that is meaningful to its stakeholders.
The institute has achieved the reputation of consistently adhering to a set of values that have further supported and strengthened its mission. The institute's mission statements provide direction towards strategic planning of different functions at SBM Mumbai to ensure that outcomes meet the mission.
Rankings
Ranked

4th

Best Pvt. Business School by
Business Today Ranking 2022
Ranked

4th

Best Pvt. Business School by
The Week Best B School Survey 2022
Ranked

3rd

Private Institute by
Business World Annual B-School Survey 2022
Ranked

5th

Private Institute by
NIRF India Ranking 2022
Top 100
Global B-Schools by
Financial Times MiM Ranking 2022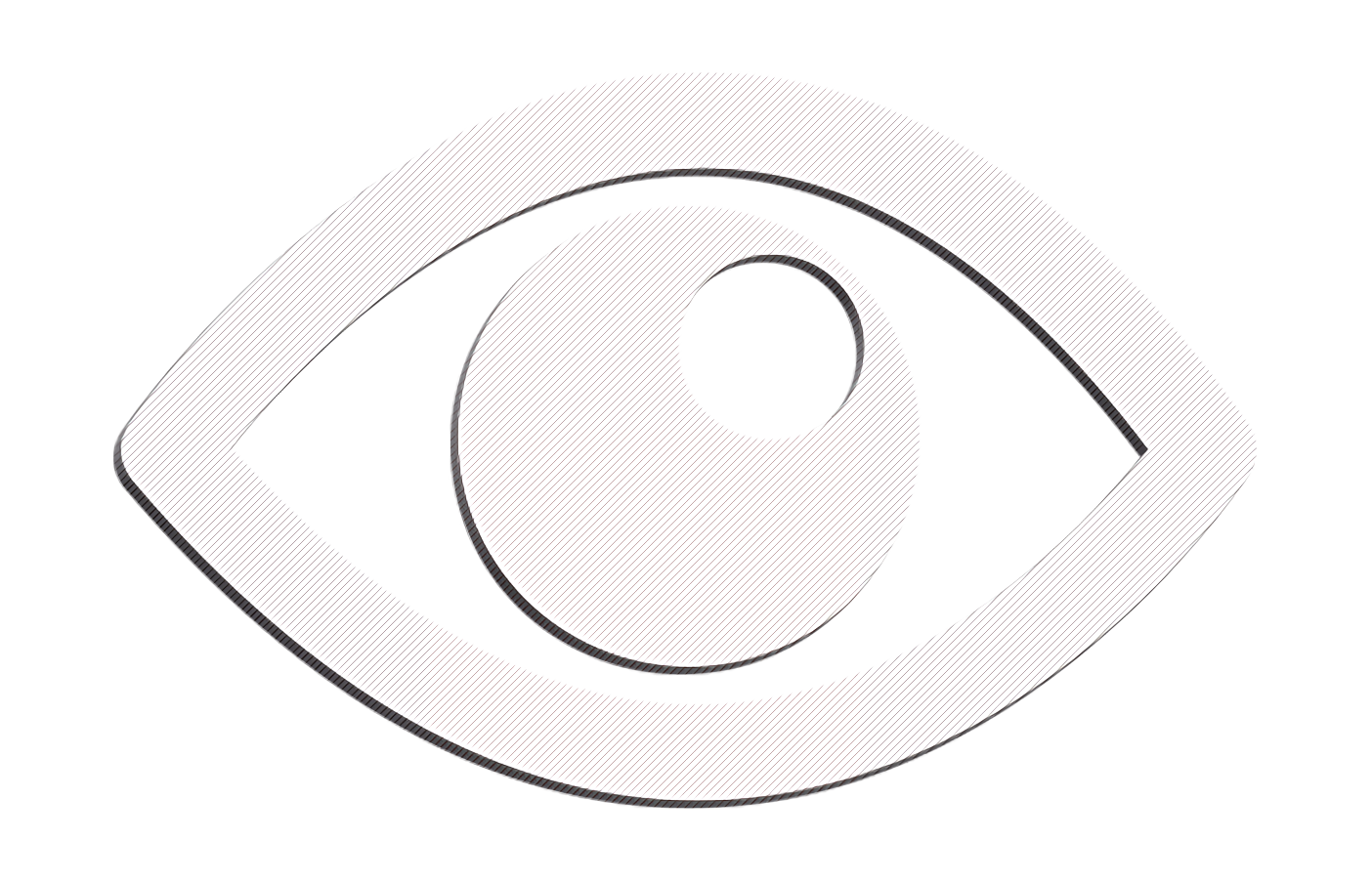 Vision
To be a management school of academic and research excellence that develops transformational leaders for an inclusive and sustainable world.

Mission
The NMIMS School of Business Management nurtures transformational leaders who can responsibly create Stakeholder value with integrity by navigating the ever-changing world of business using critical thinking skills, analytical skills, entrepreneurial mindset, people proficiency and, technology orientation. The school enables a research environment to develop tools and concepts for the advancement of management theory and practice.
VALUES
Excellence

Innovation

Academic Integrity

Collegiality
Autonomy

Discipline and commitment

Inclusivity
The global corporate ecosystem is shifting to a VUCA world, therefore, at SBM, the process of reinvention is continual. It focuses on nurturing VUCA-world-ready leaders/managers. The school is continuously striving to evolve future-ready curriculum that enables management students to develop cognitive agility, higher-order social skills, deep analytical skills, and creative solutions to business dilemmas. The pillars that enable SBM to align its courses to organizational needs are:
Eliciting thought leadership

Creating an environment of psychological safety

Participant-centered learning pedagogies

Promoting social equity to build sustainable communities

Global orientation
Encouraging technology driven solutions

A feedback centric culture to develop future-ready managers

An eclectic mix of theory and practice in the classrooms enabled by varied faculty profiles

Robust industry partnerships
TEACHING LEARNING PROCESSES AT SBM
SBM designs its curriculum and syllabus for the courses by conducting workshops with industry experts, Board of Studies (BoS) and through inputs from the Academic Council. SBM also has a process in place via which the curriculum content of its programs is reviewed, with inputs from all its stakeholders.
Curricular aspects
SBM follows a very structured method for the development of the curriculum. Every year SBM revisits the curriculum content of every course. Since the time SBM has adopted the Assessment of Learning (AOL) process, the assessment findings are provided by the AOL team to every discipline chairs. The discipline chairpersons, during the Board of Studies meeting actively consider the AOLs inputs along with the inputs given by the industry experts.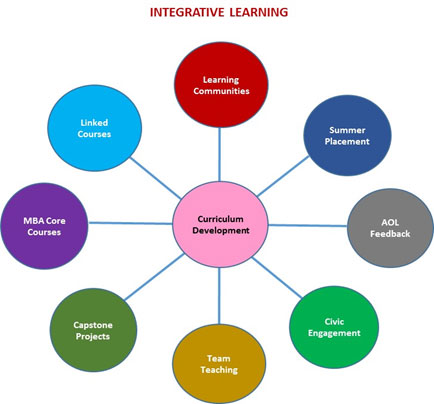 SBM has set standards, policies and procedures in such a manner that the curriculum for each academic program is consistent with national and international standards in each discipline/ area. The scope of the courses within each program is reviewed and updated to ensure continuous quality enhancements. A structured system of curriculum review and the Board of Studies meetings are conducted every year. This ensures that individual faculty members review the content, modify it and update the curriculum in the context of the changing requirements. This process enables the faculty to keep the curriculum and their classroom delivery in line with the requirements of the industry.
The SBM MBA and Ph.D. programs emphasise on holistic learning with a focus on curricular and co-curricular aspects. To do so:
The program structure is compared with that of peer business schools.
The civic engagement program, with a three-week internship, is made compulsory for all full-time students.
Outbound training has been made an integral part of the learning process for all MBA students.
Case study and other participant centric learning methods have been adopted across all MBA programs.
Introduced unique industry-owned elective courses.
Freedom given to faculty members to employ a range of innovative and interactive teaching methodologies in the classroom to align the curriculum in tune with the assurance of learning.
Include industry projects as a part of course curriculum to make learning practical.
Organize workshops on contemporary topics to provide value addition to students.
Group projects included in most courses to augment team learning.
All courses across programs have a master syllabus with well-defined, precise learning outcomes and content. The course plans are developed jointly by groups of faculty members teaching the subject, led by the discipline chairperson.
THE CURRICULUM CONTENT MANAGEMENT
The courses in different disciplines are prepared keeping in mind the level of expertise required to understand organizations in the present-day context. SBM has a practice of providing textbooks to students for courses in the first year, to help them develop conceptual knowledge and enhance their ability to apply what they learn to their work. SBM has a review process at different stages to assess the theories and concepts covered in its courses.
SKILLS ADDRESSED IN THE PROGRAM CURRICULUM
The MBA program is structured to include courses from across disciplines (specializations) such as strategy, marketing, finance, operations, Human Resource Management and information management. Accordingly, it covers all dimensions of business and adds value to the program.
Through various courses in the program, students are equipped with the ability to:
Effectively communicate verbally and in writing
Identify ethical issues and address these in a socially responsible manner – in the MBA programs, there are compulsory courses on Corporate Social Responsibility and ethical issues in management.
Analyse and frame problems through analytical thinking – courses with cases and other learner-centric methods provide opportunities to develop analytical abilities.
Work effectively with others and in team environments.
Understand financial theories, analysis, reporting and markets.
Understand systems and processes in organizations, including planning and design, production/operations, supply chains, marketing and distribution.
Analyse and harmonize group and individual behaviours in organizations and society.
Use Information Technology and statistics/quantitative methods which include data creation, data sharing, data analytics, data mining, data reporting and storage between and across organizations, and related ethical issues.
CONTINUOUS IMPROVEMENT IN INSTRUCTIONAL METHODS
There are faculty development activities that support continuous improvements in instructional methods. All faculty members are encouraged to participate in faculty development programs, seminars and conferences to stay in touch with the frontiers of the profession. The city of Mumbai provides many opportunities for professional enhancement. Members of the faculty are nominated every year to Harvard Business School, to the colloquium of participant-centred learning to provide them with inputs that enable them to engage students and thereby enhance their learning.
The curriculum design and the quality of question papers also play an important role in enhancing the quality of examinations. Evaluation is the final testimony to learning and has a bearing on the product. There is continuous interaction amongst faculty, the Dean of SBM and the examination section. The University believes that faculty development is an on-going process and encourages publication in refereed journals, both national and international, in the respective functional discipline of the faculty. The faculty is expected to engage in research and writing of books in their respective disciplines.
CONTINUOUS FEEDBACK FOR CURRICULUM IMPROVEMENT
SBM obtains feedback from the recruiters to identify and immediately correct the gaps, if any, in the overall grooming of the students. Wherever necessary, value-added workshops, conferences and seminars are organized. Guest speakers/ area experts from the industry are invited to deliver sessions on the latest trends in the industry. Since SBM is located in the country's financial capital, it is able to draw on resources through its extensive industry networks.
There is a strong focus on teaching-learning processes at SBM. All programs of the school are aligned to the school mission and the program learning goals emerge from this mission. The five program learning goals of the MBA program are:
An understanding of global issues impacting organizations
Critical thinking skills
An integrative approach to decision making
Effective communication and interpersonal skills
An understanding of CSR, ethical and sustainable business models
These program learning goals are measured through course learning goals which are listed down in the course outlines for the programs. The course outlines are the guide to the teaching-learning process and help to improve the effectiveness of classroom engagement.
The development of the course learning objectives in sync with the overall program learning objectives and in turn with the mission of the school is the Assurance of Learning (AOL) process followed by SBM. AOL is the outcome of the AACSB accreditation process and has been institutionalized at the school. The AOL outcomes are used to drive curriculum improvements. Thus, at SBM emphasis is on learner-centric approaches.
The learning goals and the circle of measurement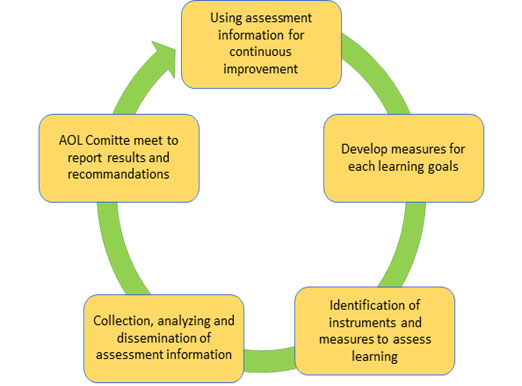 Amidst the current challenges brought about by the sudden and forced move to a virtual mode of teaching and learning, SBM stays committed to its emphasis on the teaching-learning process. Backed by appropriate technological support and digital learning tools the school continues to deliver seamlessly in the virtual classroom. The effective mixing of synchronous and asynchronous teaching and learning have ensured that the student engagement and motivation stay intact in this new normal.
© Copyright 2013-2020 | Disclaimer | Privacy Policy