Dealing with rapid technology changes
30th October, Friday 2.30 PM to 3.45 PM
Event description
Dealing with rapid technology changes: From virtual workplaces to AI-enabled clinical trials to contactless commerce, technology is enabling safer, smarter worlds. With the faster momentum of technology adoption, it becomes necessary for organizations and people to stay abreast of these changes and capitalize on the benefits.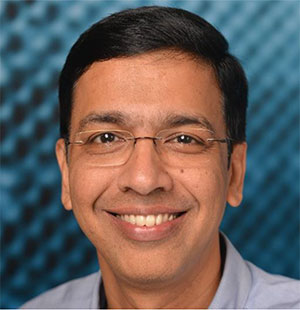 Speaker profile
Ganesh Kalyanaraman
Delivery Head – Products & Resources (P&R) North America
Ganesh is responsible for delivering solutions and services to P&R clients across the industry value chain – from natural resources to the factory floor to consumer experience. Prior to his current role, he was heading delivery for Manufacturing, Logistics, Energy and Utilities (MLEU), one of the fastest-growing Practices of Cognizant. His biggest strength is his hands-on approach, together with his focus on continuous learning and people development. Ganesh has nearly 25 years of experience in the IT industry performing several leadership roles globally.
© Copyright 2013-2020 | Disclaimer | Privacy Policy