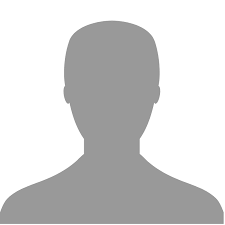 Alaknanda Menon
Assistant Professor, Area Chairperson and Programme Chairperson MBA (Real Estate Management)
Alaknanda has a mix of Industry and Academic experience specializing in Strategy and International Business. She has worked on corporate strategy and business structuring of conglomerates across three continents. Before joining NMIMS, she was leading the Investments and Business Development for South India Region for Country Garden Holdings, a fortune 500 Chinese Real Estate company.
She has also undertaken several strategic projects for the organization's entry into different South-East Asian cities. She has also worked with L&T in her previous corporate engagements.
She is a Fellow in Strategic Management from MDI Gurgaon and holds an undergraduate degree in Civil Engineering.
She has also been awarded fellowships by eight different government organizations for research in Management and Civil Engineering.
She has previously taught at NMIMS Mumbai, TISS Mumbai and MDI Gurgaon.
TEACHING/COURSE TAUGHT
Strategy Formulation
Strategy Implementation
Innovation
Change and Entrepreneurship
Competitive and Global Strategy
Real Estate Industry
Dynamics
Transactions in Real Estate
Business Ethics
Expertise and Research Interest
Strategy
International Business
Real Estate
Family Business
Selected Publications
Menon, A. (2016) Socioemotional Wealth of Family Businesses: A Methodological Review and Research Trend Analysis, Journal of Academy of Business and Economics, 16 (4), 7-14.
Menon, A., & Pillania, R. K. (2016) Strategic Chalk Talk from Clash of Clans, Strategic Management – I, MDI Gurgaon
Conferences and Workshops
(last five/six years)
Menon,A. (2016)Family–Business Interaction in High Performing Family Firms,61st Annual World Conference of International Council for Small Business, 2016. New Jersey, USA; Available at http://www.icsb2016.org/wp-content/uploads/2016/06/ICSB2016-Proceedings.zip
Menon, A. (2016) The Omnivore's Dilemma at Image Square, 61st Annual World Conference of InternationalCouncil for Small Business, 2016.New Jersey, USA; Available at: http://www.icsb2016.org/wp-content/uploads/2016/06/ICSB2016-Proceedings.zip
Menon, A. (2015). Understanding the Family in Family Businesses: An Emerging Market Perspective – Global Conference on Managing in Recovering Markets, 2015. Gurgaon, India
Menon, A. (2015). Long term orientation of family businesses: A decade long longitudinal study – International Research Conference, 2015. Mumbai, India
Consulting/Research Project
Empowerment of farmers pre and post formation of Pani Panchayats, Department of Water Resources, Government of Odisha (2016)s
© Copyright 2013-2020 | Disclaimer | Privacy Policy