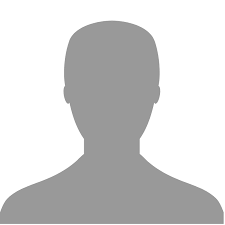 Meena Galliara
Director, Jasani Center for Social Entrepreneurship & Sustainability Management
Dr. Meena Galliara is currently appointed as Director, Jasani Center for Social Entrepreneurship & Sustainability Management, SBM, NMIMS. She is alumna of TISS and founder member of the Tata Council of Community Initiatives. She is also a Fellow of the Business Community Foundation, the Indian arm of Prince of Wales Business Forum, London. For little over a decade she worked as Faculty Member in the Department of Social Welfare Administration at TISS.
At NMIMS as an educator, her work aims at creating a new generation of business leaders and social entrepreneurs who are knowledgeable about and are committed to create a sustainable society. Dr. Galliara has handled international teaching assignments with Reitaku University, Japan, National University of Singapore, Euromed Management School and NEOMA Business School, Management School, France.
TEACHING/COURSE TAUGHT
Corporate Social Responsibility
Creating Shared Values :

Competitive Advantage through Social Impact

Introduction to Social Entrepreneurship

Managing & Organizing Social Enterprises

Strategic Management

Project Management
Corporate Sustainability

Understanding Global Culture & Management of International Development Projects

Management of Public Private Partnerships

Development Communication
Expertise and Research Interest
No. of citations –Google Scholar- 12; h-index- 2; Research Gate 1.7
ORCID number: 0000-0002-7724-1318
Selected Publications
Galliara, M., Srivastava, M. (2017). The Bake Collective – Making a delicious difference. Emerald Emerging Markets Case Studies.
Srivastava, M., Galliara, M., Iyer, A. A. (2016). Hey Taxi! A two-wheeler solution for Mumbai's traffic woes. Ivey case publishing House.
Srivastava, M., Galliara, M. (2016). OSCAR Foundation: Empowering lives through Football. Emerald Emerging Markets Case Studies.
Book
Galliara, M. (2000). Sahaveeryam, Manual for Managing and Sustaining Cross Sector Partnerships. Business Community Foundation, Prince of Wales Business Leaders Forum.
Conferences
Conference: Social Enterprises: The Future We See (2017).
Round Table Conference (2018): CSR & Game Change: Reality Check
Ek Prayas (2020): Celebrating the Journey of Padma Awardees
Workshops
CSR Policy & Practice (2014- 2020): Bombay Chamber of Commerce & Industry Stakeholder Mapping & SROI (2016 & 2017): Tata Housing Ltd
Consulting/Research Project
Academic, IICA. (2014 - 2015)
Research, Samvedana (2014-15)
CSR Research, HPCL, (2015)
SROI, Mahindra Sanyo (2015)
SROI, Tata Motors (2016)
Women Empowerment, BCCI (2018-19)
Research, KPMG (2019)
Contribution to Community
Trustee: International Resources for Fairer Trade (IRFT)
The Trust is dedicated to empowering farmers, artisans, companies and NGOs to develop business capacity and promote sustainable livelihoods
Co-chair, CSR Committee, Bombay Chamber of Commerce & Industry
Special Invitee to Board: Bombay Chamber of Commerce & Industry
Awards
Gold Award from Indian Management Association for case study on Sensitizing Budding Managers through Civic Engagement (2018)

CSR Education Excellency Award from Indywoods, Telangana (2018)

Wockhardt Foundation, Best Educator in Social Entreprenuership, Popular Award, Wockhardt Foundation. (November 2016).

Indywood CSR Excellence Awards, Project Indywood. (September 26, 2016).

Recipient of the Bharat Jyoti Award, conferred by India International Friends Society, for contribution to Social Entrepreneurship Education and Practice, 2012

Recipient of the Best Professor in Business Strategy, Asia Best B-School Award, Asia CMO Council (2010)

Recipient of the Dewang Mehta Best Teacher in Social Enterprise Category Award (2009)

Recipient of the Golden Peacock Award in the category of Social Innovation (2008)

Recipient of the Best Case Study Award, National Research Paper Contest, organized by NMIMS (2006 & 2007)

Recipient of the Best Faculty Award, Bombay Management Association, (2005)

Recipient of the Best Faculty Award, NMIMS (2005)
© Copyright 2013-2020 | Disclaimer | Privacy Policy