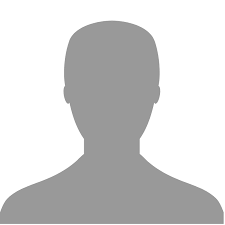 Mukund Prasad
Associate Professor
Academic and Professional Qualification
PG Diploma in Business Management (Marketing & Systems), XLRI-Jamshedpur, 1984
B. Sc.(Engineering), Mechanical, BIT Mesra, Ranchi 1979
His career path has moved in organizations like Tata Steel, PwC, HCL, Ispat Industries, Ranbaxy and Welspun Group in India with Senior Management Positions (Global CIO /Global CHRO and similar positions) in all companies with a global presence and multi geographical and multi-cultural environment.
Expertise:-Business transformation through technology (managing the RUN, GROW & TRANSFORM), Change Management & Cultural integration cutting across geographies and countries.
Mukund is also into Leadership coaching as a CEO Coach and is a Certified professional coach trained by CLI International, Canada and Marshall goldsmith's stakeholder's centred coaching.
TEACHING/COURSE TAUGHT
Information Technology, Technology applications for business

Business analytics

Digital Transformation of business

Enterprise architecture & IT Strategy

Digital platforms and data monetization

Marketing of IT Products and services

Technology ventures
IT strategic Outsourcing

Product Management

Performance Management

HR Strategy

Marketing Information Systems

Corporate Governance etc
Teaching Experience: - 5 years
Teaching and pedagogical Innovations
Industry Experience
37+ Years
Director – Group HR Business Transformation & Group CIO, Welspun Group Mumbai, Since July'2009
Director – Global Business Solutions, Ranbaxy Gurgaon, Dec'2007-July'2009
President & CIO, Ispat Industries, Mumbai, July'2004 – Dec'2007
Chief Information Officer, HCL Pvt. Ltd., Noida, Nov'1998-March'2000 & Jul'2001-Jul'2004
Principal Consultant, PWC, New Delhi, Mar'2000-Jul'2001
Designation, TATA Steel, Calcutta and Jamshedpur, Jan'1979-Jan'1986 & Nov'1991-Nov'1998
Marketing Manager, Parle Exports, Mumbai, Jan'1986-Nov'1991
Awards
Best CIO of India Award, Asian confederation of industries, 2012

Global CIO Award 2011

CIO 100 Award thrice (2005, 2011 & 2013), IDG Group

Top ten CIO of India Award for five consecutive years, CIO Association of India measured by peer recognition among Indian CIO's, 2009-2013

Merit of being recognized as a speaker in CIO Asia and CIO India level by training organizations like Marcus Evans and GDS, SAP and Microsoft international conferences

Holds the distinction of contributing in Gartner's research journal and University of Berkey's Hass school of business journals about his accomplishments which was in their website from 2011-2015.
Responsible for Creation of Shared services, Program and portfolio management capabilities, Process improvement & automation and Corporate governance within the group companies.

His main thrust areas were

a) Creation and execution of HR & IT Strategy at the conglomerate level.

b) Talent Management & Retention

c) Performance Management: Developing culture of Accountability and Differentiation
© Copyright 2013-2020 | Disclaimer | Privacy Policy