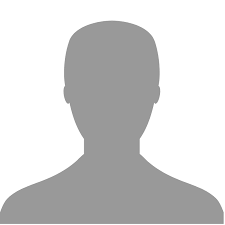 Samveg Patel
Academic and Professional Qualification
CFA Charter holder from CFA Institute, USA (2018)
FDP – Management (2016), IIM-Ahmedabad
PhD (2014), Kadi Sarva Vishwavidyalaya, Gandhinagar, Gujarat.
MBA (Finance), (2008), Hemchandracharya North Gujarat University, Patan, Gujarat.
BE (Electronics & Telecommunication), (2005), North Maharashtra University, Jalgaon, Maharashtra.
Honors and Awards
Recipient of CFA Professor Scholarships for all Three levels of CFA Exam
Outstanding Reviewer Award by IIMB Management Review Journal and Elsevier
Secured Second Rank in University during MBA Program
Memberships
CFA Institute, USA
CFA Society, India
Professional
Reviewer Panel Member for IIMB Management Review Journal (Tiered as "B" in ABDC) and International Journal of Economics and Business Research (Tiered as "C" in ABDC)
Reviewer Panel Member for Tata McGraw Hill Education Pvt. Ltd. and Cengage Learning Ind. Pvt. Ltd.
Courses Taught:
Corporate Finance, Mergers and Acquisitions, Technical Analysis (using Thomson Reuters in Finance Lab), Alternative Investment, Financial Econometrics, Quantitative Finance, Valuation of Firm, Derivatives and Risk Management
Teaching Experience: 10 Years
May 2019 – Present: Assistant Professor, School of Business Management, NMIMS
May 2014 – May 2019: Assistant Professor, Goa Institute of Management, Goa.
July 2009 – May 2014: Assistant Professor, Kadi Sarva Vishwavidyalaya, Gandhinagar, Gujarat
Industry Experience: 2.8 Years
Nov 2018 to Present: Consultant to Vivek Financial Focus Limited, Delhi
July 2008 – June 2009 Sr. Marketing Executive, Amtech Electronics India Ltd., Gandhinagar, Gujarat
July 2005 - April 2006 PCB Designing Engineer, Euro Print India Ltd., Gandhinagar, Gujarat
Ph.D. Topic:
The Price of Gold and Stock Market: Empirical Evidence from India
Research Interest: Financial Markets, Time Series and Panel Data Estimation Recent Publications Refereed Journal Articles

Samveg Patel, (2022-23), Stock Market Assessment: Invest Now or Later, Journal of Investing, ABDC "B", Accepted
Ramesh Bhat, I M Pandey, Samveg Patel, (2021-22), Dividend Behaviour of Indian Companies: Post Macroeconomic Shock, Economic & Political Weekly, Sameeksha Trust, Vol. 56, Issue. 35, 28 Aug 2021, ISSN: 0012-9976, 2349-8846,
ABDC "B", Scopus, UGC https://www.researchgate.net/publication/354178275_Dividend_Behaviour_of_Indian_Companies_Post-Macroeconomic_Policy_Shock
Ramesh Bhat, Samveg Patel, (2022-23), Trade Credit and Bank Credit: Impact of Macroeconomic Policy Interventions, Economic & Political Weekly, Sameeksha Trust, Vol. 57, Issue No. 31, ISSN: 0012-9976, 2349-8846, ABDC "B", Scopus, UGC https://www.epw.in/journal/2022/31/special-articles/trade-credit-and-bank-credit.html
Patel, Samveg A., May 2015, 'ADRs and Underlying Stock Returns: Empirical Evidence from India', A I & Society (Scopus Rating Q2), Springer Publication, Vol. 30, No. 2, pp. 299-310, DOI 10.1007/s00146-014-0551-x.
Patel, Samveg A., September 2014, 'Settlement Cycle and Day of the Week Anomaly: Empirical Evidence from Indian Stock Market', Decision – Indian Institute of management Calcutta, Vol. 41, No. 3, pp. 327-337, DOI 10.1007/s40622-014-0050-4.
Patel, Samveg A., July - December 2013, 'Foreign Institutional Investment and Stock Market Returns - Evidence from Indian Capital Market', IIMS (Indian Institute of Management Shillong) Journal of Management Science, Vol. 4, No. 2, pp. 143-151. DOI: 10.5958/j.0976-173X.4.2.011
Patel, Samveg A., January 2014, 'Relationship between Spot and Future Market Return: A Case of S&P CNX Nifty', BVIMR - Management Edge, Vol. 6, No. 1.
Patel, Samveg A., October - December 2013, 'Dynamic Interdependence among Asian Equity Markets: Empirical Evidence from India', Journal of Management Research, Vol. 13, No. 3, pp. 219-228.
Patel, Samveg A., September 2013 - March 2014, 'Causal and Cointegration Analysis of Indian and Selected Asian Stock Markets', Drishtikon: A Management Journal, Vol. 5, No. 1, pp. 37-52.
Patel, Samveg A., July - December 2013, 'Gold As A Strategic Prophecy Against Inflation And Exchange Rate', Business Perspective and Research, Vol. 11, No. 1, pp. 59-68.
Patel, Samveg A., January – June 2013, 'Dynamic Linkages between Foreign Institutional Investment and Indian Stock Market', Nirma University Journal of Business and Management Studies, Vol. 7, Nos. 3&4, pp. 53-67.
Patel, Samveg A., March 2013, 'Dynamic Linkages of Developed Equity Markets with Indian Stock Market', Vilakshan- XIMB Journal of Management, Vol. 10, No. 1, pp. 21-36.
Patel, Samveg A., January 2013, 'Causal Relationship Between Stock Market Indices and Gold Price: Evidence from India', The IUP Journal of Applied Finance, Vol. 19, No. 1, pp. 99-109.
Patel, Samveg A., August 2012, 'The effect of Macroeconomic Determinants on the Performance of the Indian Stock Market', NMIMS Management Review, Vol. 22, Special Issue, pp. 117-127.

Paper Presented / Published in Conference

Patel, Samveg A., September 2016, 'Nutrimeal Food' published in 38th FDP case book of IIM Ahmedabad on theme Entrepreneurial Sustenance – Explorations in Alternative Strategy
Participated and organized 6th UN-PRME Asia Forum, November 26-28, 2015, at Goa Institute of Management, Goa.
Patel, Samveg A., March 2015, 'Gold Price and Stock Market: A Simultaneous Equations Approach' presented at Global Conference on Managing in Recovering Markets (GCMRM) organized by Management Development Institute (MDI), Gurgaon.
Patel, Samveg A., August 20, 2014, 'Weak Form Efficiency of Gold Price: Empirical Evidence from India', presented at Internal Research Seminars (IRS) at Goa Institute of Management.
Attended Case Method Teaching Workshop offered by Harvard Business School and IIM Ahmedabad (October 17-18, 2014)
Patel, Samveg A., December 2014, 'Weak Form Efficiency of Gold Price: Empirical Evidence from India', presented at India Finance Conference jointly organized by IIM A, B & C.
Patel, Samveg A., March 2011, 'Temperature: A Weather Derivative for Protection against Weather Risk', presented at Innovative Strategies: Emerging India in Global Scenario, organized by Kadi Sarva Vishwavidyalaya University, Gandhinagar.
Patel, Samveg A., March 2011, 'A Study of Currency Derivative with reference to Indian Stock Market', published at proceedings of Innovative Strategies: Emerging India in Global Scenario, organized by Kadi Sarva Vishwavidyalaya University, Gandhinagar.

Book Reviewed

Reviewed a book titled 'Financial Accounting – A Managerial Perspective' by R. Narayanaswamy (Professor-IIM Bangalore), Sixth Edition (2017), PHI Publication

Articles Published in Newspapers Business Magazines

Invited to write 6 articles on theme 'Investing in Gold' by BSE Brokers Forum Views Magazine: http://brokersforumofindia.com/NewsLetters.aspx (April-2014 Issue, pp. 132-135; February-2014 Issue, pp. 32-35; December-2013 Issue, pp. 24-26)

Research in Progress

Impact of Monetary Policy Change on Dividend Payout of Indian Firms
Analyst Coverage and Stock Price Behaviour
© Copyright 2013-2020 | Disclaimer | Privacy Policy