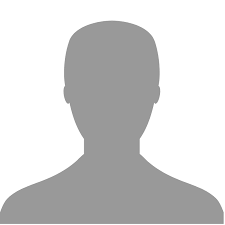 Sangeeta Wats
Associate Professor
Dr. Sangeeta Wats is Associate Professor in the area of Finance and Accounting. She has done her M Com, MFC and Ph.D. from Banaras Hindu University. Dr. Wats has been into academics for over sixteen years. Her area of interest in teaching includes Risk Management and Derivatives, Security Analysis and Portfolio Management and Corporate Finance.
She has to her credit publications in international and national journals. Her research paper has been adjudicated as the best research papers in international and national conferences.
TEACHING/COURSE TAUGHT
Financial Accounting and Analysis

Cost and Management Accounting

Corporate Finance

Investment Analysis and Portfolio Management
Futures and Options

Mergers and Acquisitions

Wealth Management
Expertise and Research Interest
Financial Markets and Behavioural Finance
Selected Publications
(last five/six years)
Joshipura Mayank, Wats Sangeeta, (2022-23), Decoding Momentum Returns: An integrated bibliometric and content analysis approach, Qualitative Research in Financial Markets, Emerald Group Publishing, Online Published 13th September 2022, ISSN: 1755-4179, 1755-4187, ABDC "B", Scopus, Web of Science, https://doi.org/10.1108/QRFM-12-2021-0211
Sangeeta Wats, Chandrima Sikdar, (2021-22), Dynamics in Futures and Spot Markets- A Panel Study of Advanced and Emerging Economies of Asia, Investment Management and Financial Innovation, Business Perspectives Ltd, Volume No.19, Issue 1,pp 64-76, ISSN No. 1810-4967 (p) 1812-9358 (o), ABDC "B", Scopus, http://dx.doi.org/10.21511/imfi.19(1).2022.05
Wats, S. (2018), "CALENDAR ANOMALIES IN THE INDIAN STOCK MARKET-AN EMPIRICAL STUDY", published in NMIMS Management Review, ISSN:0971-1023, Vol. XXXV, Issue 4, January 2018, pp no.73-93
Wats, S. (2017), "Expiration Day Impact on the Indian Spot Market Volatility", published in NMIMS Management Review, ISSN:0971-1023, Vol. XXXIII, January 2017, pp no 88-97.
Wats, S.& Basu P. (2015), "Management Tools that make Corporate Reporting key part of Business Strategy" published in ACCOUNTANT THE JOURNAL FOR CMA-ISBN-0972-3528, Volume 50/No. 5 Pg. No. 22-26, May 2015, Publishing Authority- The Institute of Cost Accountants of India
Case Study: Sanyal D., Wats S. Glenorna Coffee London, Ontario: Ivey Publishing Product Number W15562-PDF-ENG, Publication Date: November 30, 2015
Conferences and Workshops
(last five/six years)
Conferences
Wats, S. (2014) "THE IMPACT OF OVERCONFIDENCE BIAS ON THE INVESTOR'S DECISION" presented in the XIII UTI CAPITAL MARKET CONFERENCE held December 18-19, 2014, Mumbai
Wats, S. & Joshipura M. (2014), "Evidence of Long Term Reversal and Contrarian Profits from Indian Stock Markets" presented at the 17th NICOM International Conference, Ahmedabad, January 9-11, 2014
Wats, S. & Joshipura M. (2013), "Test of Momentum Investment Strategy: Empirical Evidence From The Indian Stock Market" presented in the XII UTI Capital Market Conference, Mumbai, December 19-20, 2013
Workshops
Capstone Business Simulation program of CAPSIM Management Simulation, Inc. USA held at SBM, NMIMS, Mumbai on July 7, 2018
Research Summer School-Empirical Finance and Accounting Research conducted by IIM Calcutta held at IIM Calcutta, May 2-9, 2018
Systematic Reviews and Meta-Analysis, held at SBM, NMIMS, Mumbai, March 19-21,2018
Research Methodology, conducted by University of New South Wales (UNSW), Australia, held at SBM, NMIMS, Mumbai, November 17 ,2017
Case Method Teaching Seminar conducted by Harvard Business School, held at SBM, NMIMS, Mumbai, July 1, 2017
Case Writing Workshop (CWW) conducted by Harvard Business School, held at Boston USA, January 9-12, 2017
Global Colloquium on Participant-Centered Learning (GloColl) conducted by Harvard Business School (HBS), held at Boston, Massachusetts, USA July 24 - 30, 2016.
Research Methodology conducted by University of Illinois (Urbana Champaign) July 28- 30, 2014 held at SBM, NMIMS Mumbai.
Consulting/Research Project
Research Grant received from SVKM, NMIMS, Mumbai to conduct empirical research on the Behaviour of the Capital Markets (2016).
Awards
The Best Faculty Award, SBM, NMIMS, conferred on 25th Business School Affaire & Dewang Mehta National Education Award Foundation Mumbai, November 25, 2017.
The Best Research Paper for the paper entitled "Price Discovery Efficiency of Indian Futures Market" International Conference on Business and Finance-2009 at ICFAI Business School, Hyderabad January 9-10, 2009.
© Copyright 2013-2020 | Disclaimer | Privacy Policy