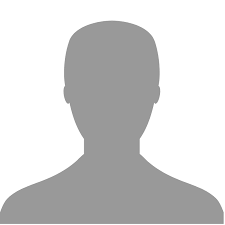 Satish M. K.
Associate Professor
Trained as an Architect, Urban Planner and a Fellow of Indian Institute of Management Calcutta. 9 years of work experience in the Industry with consulting firms PwC, EY and non-banking financial company-IDFC. Over the last 4 years working as
TEACHING/COURSE TAUGHT
Creating Shared Value

Corporate Sustainability

Public Policy
Strategy Implementation

Social Marketing, Performance Management in Social Enterprises

Management of Livelihoods Support Programs
Expertise and Research Interest
Social Business and Public Systems Management
No. of citations – Google Scholar-107
Selected Publications
Satish M.K (2017) Micro privatization for provision of rural infrastructure in India, International Journal of Social Science & Interdisciplinary Research, 6(6), pp56-72
Satish M.K and Swati Shinde (2017) Crowdsourcing: A New Tool for Citizen Participation in Urban Development, Asian Journal of Research in Social Sciences and Humanities, 7, pp 325-334
Satish M.K (2017) New Approach to Solid Waste Management in India: Use of Economic Instruments, International Journal of Engineering and Management Research, 7(3), pp 86-94
Conferences and Workshops
Workshops attended
Seminar, "Case Method Teaching, Harvard Business School," USA. (July 1, 2017). Seminar, "Research Quality, Productivity and Qualitative Methodology, Cornell University." (December 5, 2016 - December 10, 2016).
Training programs conducted
Satish M.K., Indian Oil Corporation, "Creating Social Impact Leading Change- Dealing with VUCA (Volatility, Uncertainty, Complexity and Ambiguity) in Social Space," Mumbai. (March 20, 2017).
Satish M.K., Bombay Chamber of Commerce and Industry, "Impact Assessment of CSR Interventions," Mumbai. (October 20, 2016).
Consulting/Research Project
Satish M.K and Meena Galliara (2019) Study of educated women at home, Research project in partnership with Bombay chamber of Commerce and Industry
Satish M.K and Meena Galliara (2019)-Evaluation of livelihood projects, KPMG India
Contribution to Community
Member, Sustainability Committee, Bombay Chamber of Commerce and Industry (BCCI), Mumbai.
© Copyright 2013-2020 | Disclaimer | Privacy Policy