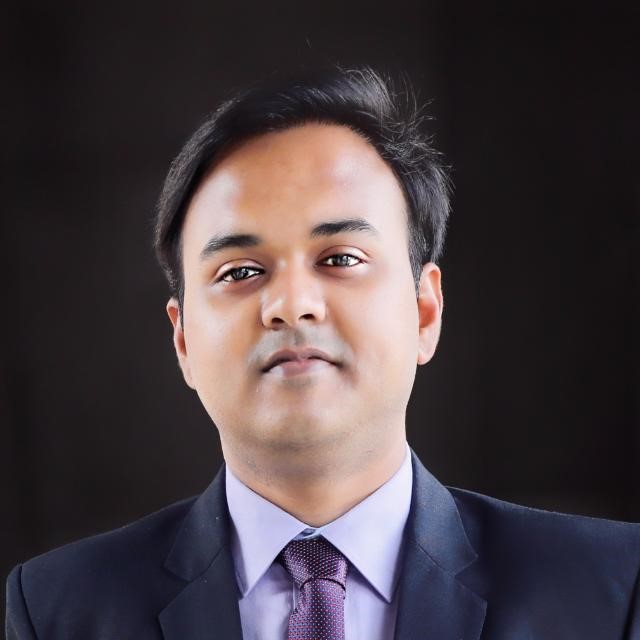 Position- Assistant Professor at School of Business Management, NMIMS Mumbai.
Phone - (022) 4233 0311
Email - sayantan.khanra@sbm.nmims.edu
Academic and Professional Qualification – Ph.D. (Strategic Management), IIM Rohtak
Honors and Awards: Faculty Excellence Awards at Woxsen University in two categories: (i) research and (ii) coaching students
Courses Taught: Strategic Management, International Business Management, Industry and Competitive Landscape Analysis
Teaching Experience: 2 years
Teaching and pedagogical Innovations: Lectures are combined with presentations, case studies, role plays, group activities, brainstorming, mock meetings, among other engaging tasks to enhance holistic learning for participants.
Ph.D. Topic: From Governance to e-Governance: Essays on Transforming e-Government Services in India
Research Interest: digital economy, management of technology, and sustainable development
Recent Publications:
Khanra, S., Kaur, P., Joseph, R.P., Malik, A., & Dhir, A. (2022). A resource-based view of green innovation as a strategic firm resource: Present status and future directions. Business Strategy and the Environment, in-press.
Dang, A., Khanra, S., & Kagzi, M. (2022). Barriers towards the continued usage of massive open online courses: A case study in India. The International Journal of Management Education, 20(1), 100562. https://doi.org/10.1016/j.ijme.2021.100562
Khanra, S., Dhir, A., Parida, V., & Kohtamäki, M. (2021). Servitization research: A review and bibliometric analysis of past achievements and future promises. Journal of Business Research, 131, 151-166. https://doi.org/10.1016/j.jbusres.2021.03.056
Books:
Hemachandran K., Khanra, S. Jaramillo, J., Rodriguez, R.V. (Eds.) (2022). Machine Learning for Business Analytics: Real-Time Data Analysis for Decision-Making. CRC Press / Routledge (Taylor & Francis Group): New York, in-press.
Book Chapters:
Khanra S., Joseph R.P. (2020) Orchestration of an e-Government Network: Capturing the Dynamics of e-Government Service Delivery Through Theoretical Analysis and Mathematical Forecasting. In: Sharma S.K., Dwivedi Y.K., Metri B., Rana N.P. (eds) Re-imagining Diffusion and Adoption of Information Technology and Systems: A Continuing Conversation. TDIT 2020. IFIP Advances in Information and Communication Technology, vol 618. Springer, Cham. https://doi.org/10.1007/978-3-030-64861-9_20
Khanra S., Joseph R.P., Dhir A., Kaur P. (2020) Antecedents of the Barriers Toward the Adoption of Unified Payment Interface. In: Sharma S.K., Dwivedi Y.K., Metri B., Rana N.P. (eds) Re-imagining Diffusion and Adoption of Information Technology and Systems: A Continuing Conversation. TDIT 2020. IFIP Advances in Information and Communication Technology, vol 618. Springer, Cham. https://doi.org/10.1007/978-3-030-64861-9_53
Khanra S., Joseph R.P. (2020) Development and Validation of an Assessment Framework for E-Government Services. In: Chugunov A., Khodachek I., Misnikov Y., Trutnev D. (eds) Electronic Governance and Open Society: Challenges in Eurasia. EGOSE 2020. Communications in Computer and Information Science, vol 1349. Springer, Cham. https://doi.org/10.1007/978-3-030-67238-6_3
Refereed Journal Articles
Fellowship – Stipend from IIM Rohtak (2014 – 2019)
© Copyright 2013-2020 | Disclaimer | Privacy Policy