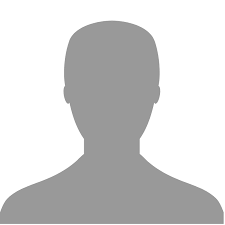 Shailaja Rego
Associate Professor
Dr. Shailaja Rego is Associate Professor with the NMIMS University, School of Business Management, Mumbai In the operations and decision science department. She is Chairperson for MBA in Decision Science and Analytics, a two-year dual degree program with Purdue University (M.S. BAIM), she is also a core member of the Board of Management at the university.
She has taught at the university for 19 years and was Department Chairperson for 7 years, she has taught advanced statistical methods for the doctoral program at NMIMS University. She specialises in teaching Advanced Data Analysis Predictive Analytics & Visual Analytics besides Operations Research and business research methods.
She has conducted various training workshops for the corporates like IL & FS, Accenture, J.P. Morgan, BPCL, HPCL, etc. including sessions of Advanced Statistics for Research Scientists at NISTADS (National Institute of Science, Technology and development studies), a unit of Government of India. She is a member of the Board of Studies for statistics at the SIES University.
Shailaja has presented several papers in national and international conferences, has more than 30 publications and has co-authored two books one on Statistics for Management and the other on Business research methodology both published by McGraw Hill Education. She has 119 citations for her work, she is trained in case study teaching and development at Harvard University, Boston through GCPCL (global colloquium on participant centred learning).
Shailaja has a master's degree in statistics, an MBA in IT, and a doctorate in Management, she is accredited to teach Base SAS, Predictive analytics in SAS EM and SAS Visual Analytics, she is trained in the use of the "R" Python & Tableau.
TEACHING/COURSE TAUGHT
Advanced Data Analysis

Multivariate Data Analysis

Predictive Analytics
Visual Analytics Operations Research

Business Research Methods
Expertise and Research Interest
Information Telecommunication, Rural Telecom, Outsourcing, Analytics, Machine Learning & Deep Learning.
Selected Publications
Books
Rego, S., Srivastava, T. N. (2017). Statistics for Managers, (3rd ed., vol. I, pp. 850). New Delhi: Tata McGraw Hill.
Rego, S., Srivastava, T. N. (2010). Business Research Methodology, New Delhi: McGraw Hill.
Refereed Journal Articles
Kachwala, T., Panchal, D., Rego, S., Pai, P.(2020) Relationships Between Service Quality, Customer Satisfaction & Customer Loyalty In Hotel Services, 0973-4538 Volume 15 Issue 2.
Bhadra, A.,Rego, S.(2019) Relationship between Customer Equity and Customer Loyalty - A Study of Retail Outlets for Consumer Durables, NMIMS Management Review 0971-1023 Volume XXXVI | Issue 4 | 20-35.
Rego, S.,Kumar, N.,Mukherjee, P.(2018) Impact of policy implementation on telecommunication diffusion in India, Process management and benchmarking- Inderscience Journals 1460-6739Vol. 8, No. 1,.
Bhadra, A., Rego, S.(2018) Relationship between Brand Value and Brand Loyalty: An empirical study of consumer products with Special Reference to Electronic Durable Goods, NMIMS Management Review 0971-1023 Vol XXXV Issue 4 ,31 – 49.
Kharya, S., Rego, S. (2018) RECOMMENDATION ENGINE FOR APPAREL USING < NLP INTERNATIONAL JOURNAL OF RESEARCH AND ANALYTICAL REVIEWS (IJRAR) | E-ISSN 2348-1269, P- ISSN 2349-5138 "Vol 5 Issue 4.
Kachwala, T., Sharma, A., Rego, S.(2017) TOTAL QUALITY MANAGEMENT IN TOURISM INDUSTRY SMART Journal of Business Management Studies 20973-1598 VOL. 13 Issue 2, 15 - 25.
Rego, S., Kumar, N. (2014). Catching up Unequal access to ICT: A Case of Rural Urban Telecom Divide in India, Journal of Sociology of Science & Technology, The Russian Academy of Sciences. Publishing House: Nestor-Historia, V(3).
Book Chapters
Rego, S., Kumar, N., Mukherjee, P. N. (2013).Driving Economy through Innovation and Entrepreneurship, Bridging Digital Divide and Capacity Building in Rural India, Bangalore: Springer India.
No. of citations – Google Scholar - 119 https://orcid.org/0000-0002-2662-7069
Conference Papers
Shailaja Rego, Naresh Kumar P. N. Mukherjee.
Bridging Digital Divide and Capacity Building in Rural India. International Conference on Technology Management ,19-20 July 2013. Bangalore. Indian Institute of Science (IIS) Bangalore.
Naresh Kumar Shailaja Rego.
Catching-up unequal access to ICT: A case of rural urban telecom divide in India. 11th International Globelics Conference on Entrepreneurship, 11th to 13th of September 2013. Middle East Technical University, Ankara, Turkey.
Awards
18th Devang Mehta Award for Best Faculty in Operations, November 2010.
Media and Coverage
Invited Guest for Panel Discussion at WNS Analytics Wizard 2019 Award Ceremony on 26th November 2019.
© Copyright 2013-2020 | Disclaimer | Privacy Policy