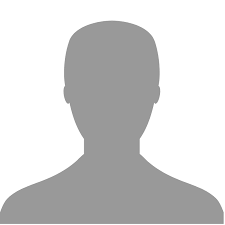 Somnath Roy
Associate Professor
PhD – Fellow Program in Management (Information Systems), NITIE Mumbai, 2017
Dissertation: "Study on Pre and Post Implementation Stages of ERP"
Master in Business Management (Systems), IIT Kharagpur, 1997
B. Tech (Hons), Mining Engineering, IIT Kharagpur, 1992
Industry Experience: 22 years
L&T Infotech: October 2003 – March 2016
Deputy Delivery Head/Lead Consultant, L&T Infotech, (2003 – 2016)
Project Manager, Citicorp Overseas Software Limited (Currently known as Intellect Design Arena), (1997 –2003)
Junior Manager, SAIL (Steel Authority of India Limited), July 1992 – June 1995
TEACHING/COURSE TAUGHT
I Year
Technology Applications in Business

Statistical Analysis

Business Analytics

Enterprise Architecture and IT strategy
II Year
Capstone Business Simulation

Marketing Research

Basics of Crypto currency & Block chain

Technology in Finance – Fintech

Advanced Data Analysis

Marketing Analytics

AI concepts and Applications in Business
Expertise and Research Interest
No. of citations – (Scopus, Google Scholar and Research Gate) - 2
ORCID number, if available, should be added
https://scholar.google.com/citations?view_op=list_works&hl=en&user=2nQsBpQAAAAJ
Selected Publications
(last five/six years)
Roy Somnath, Sangle Purnima, (2020), A Longitudinal Study of Factors Influencing User Perceptions during ERP Implementation Phases, International Journal of Enterprise Information Systems (Under review)
Roy Somnath, Sangle Purnima, (2017), Exploring Organizational Change Management techniques for successful ERP Implementation, Journal of Management Research and Analysis, III(3), pp. 136-144
Roy Somnath, Sangle Purnima, (2016), AHP Based Framework for Prioritizing Critical Success Factors to Achieve ERP Implementation Success, International Journal of Business Information Systems, XXIV (2), pp. 174-209, Scopus Indexed, ABDC C category.
© Copyright 2013-2020 | Disclaimer | Privacy Policy