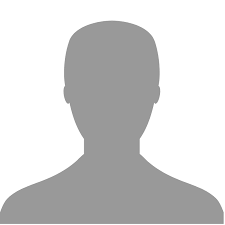 Sujata Mukherjee
Associate Professor
Sujata Mukherjee holds a Doctorate of Philosophy Degree in Social Sciences from the Tata Institute of Social Sciences, Mumbai. Prior to joining the School of Business Management, she was working with various international NGOs like CARE and CRS.
Her main areas of interests are women entrepreneurship and micro-entrepreneurship, stakeholder management, corporate sustainability and business ethics. She is also a member of the British Academy of Management and is an ardent researcher.
TEACHING/COURSE TAUGHT
Dr Mukherjee belongs to the area of Business Environment and Strategy and is also a part of the Jasani Centre for Sustainability Management and Social Entrepreneurship. She teaches courses like
Corporate sustainability

Business ethics
Business research methods

Capstone business simulation
Expertise and Research Interest
No. of citations –
Google Scholar – 40
Scopus - 4
ORCID number- 0000-0003-0766-4304
Web of Science Researcher ID : AAV-6965-2020
Selected Publications
(last five/six years)
Pathak, S and Mukherjee, S. (2020). Entrepreneurial Ecosystem and Social Entrepreneurship: Case studies of community-based craft from Kutch, India, Journal of Enterprising Communities: People and Places in the Global Economy.
Mukherjee, Sujata (2016). Contributing and constraining factors faced by women entrepreneurs in the informal sector: a study of Mumbai Metropolitan, International Journal of Entrepreneurship and Small Business 28 (2-3), 290-309.
Mukherjee, Sujata and Mukherjee, A (2016). Sustainable business development by responding to climate change: A case of the Tata group, Strategic Management of Sustainable Manufacturing Operations, 176-191
Mukherjee, Sujata (2016). Entrepreneurial competencies of women owning informal sector enterprises: A case of India. Journal of Entrepreneurship Education 19 (2), 139
Mukherjee, Sujata and Kumta, Gita (2016). Knowledge management in Indian SMEs: tool for sustainability. International Journal of Process Management and Benchmarking 6 (4), 491-511
Consulting/Research Project
Strategic Review of Save Our Sister, STCI, Mumbai.
Contribution to Community
Actively participates in the We Care Internship
Referee for international journals
© Copyright 2013-2020 | Disclaimer | Privacy Policy