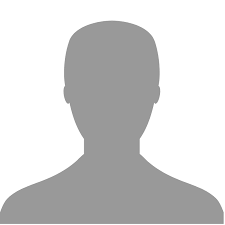 Vishwas Raichur
Assistant Professor
Academic and Professional Qualification
Ph.D., Marketing, Shailesh J. Mehta School of Management, Indian Institute of Technology Bombay (Pursuing)
MBA, Kousali Institute of Management Studies (KUD), 2011
B.E., Mechanical, SDMCET, (VTU), 2007
TEACHING/COURSE TAUGHT
Marketing Management

Business Research Methods
Customer Relationship Management

Digital Marketing
Teaching Experience
Academic Associate, Indian Institute of Management Ahmedabad, July 2014 - Dec 2015
Industry Experience
4 years of experience in manufacturing, business development and sales.
Honors and Awards
Nominated as Doctoral Consortium Fellow for the 7th AIM-AMA Sheth Foundation Doctoral Consortium, MICA, Ahmedabad, 2019

Teaching Assistantship (TA) Scholarship by MHRD, Government of India (for PhD), 2016 - 2021

University Grants Commission National Eligibility Test (NET), June 2012, December 2012 and June 2013
Ph.D. Topic
Consumer-brand engagement in online brand communities
Research Interest
Customer engagement, consumer-brand relationship, brand communities
Recent Publications
Journal Publication
Raichur, V. G., Sharma, D., & Kalro, A. D. (2023). Customer engagement in firm-initiated and consumer-initiated online brand communities: an exploratory study. Information Systems and e-Business Management. 10.1007/s10257-023-00630-6 [ABDC indexed-'B']
Conference Proceedings
Raichur, V. G., Sharma, D., & Kalro, A. D. (2022). The role of online brand communities in customer engagement: insights from consumers and brand managers. Shaping the Future of Management Education for Sustainable Emerging Economies Conference in collaboration with Arizona State University, USA, 20-22 November, 2022, IIT Roorkee.
Raichur, V. G., Sharma, D., & Kalro, A. D. (2019). An exploratory study of customer engagement in Facebook-based online brand communities. Strategic Marketing Initiatives in Emerging Markets Conference in collaboration with NASMEI, 15-16 March, 2019, Jammu.
Raichur, V. G., Sharma, D., & Kalro, A. D. (2016). Application of Consumer Neuroscience to Advertising Research: Current Understanding and Future Opportunities. 10th Great Lakes NASMEI International Marketing Conference, 23-24 December, 2016, Chennai.
© Copyright 2013-2020 | Disclaimer | Privacy Policy