---

NMAT MBA : WAT/PI registration will start from 23rd to 26th January 2023 (Tentative).
Time Schedule after NMAT Written Test for MBA in NMIMS University will be available soon on website.

---

---
Overview
India is swiftly moving towards a $5 trillion economy and will become a $45 trillion economy by 2047, especially with key policy reforms, which largely is aided by key focus on digitalization. As a country, we are leading this digital century. For instance, India's response to COVID-19 was empowered by CoWin platform, which became a means for delivering the world's largest immunisation exercise. The platform is not made an open-source and there are 140+ countries which expressed interest in using this platform. 40 percent of real time financial transactions are happening in India, thereby making us the a leader in the digital payments by leaps.
This digital disruption has also necessitated organizations across industries to bet big on digitalization by re-engineering their processes, re-inventing their business models, innovating for superior customer experiences etc. As per a recent McKinsey report, best performing organizations are investing disproportionately in key technology capabilities and their own tech assets, to sustain and lead in this era of uncertainty and disruption. Organisations are transforming its processes through automation, technology integration, optimisation, and by moving towards data-driven decision making. The same survey, however also points to the acute talent crunch for tech-savvy executives, who play an extremely critical role in driving these massive digital transformation exercises. Interestingly, this is in line with the BCG Global Digital Transformation survey for 2020 and 2021, wherein it was found, that 65 percent of the companies are struggling to mobilize the transformation journey. This call for leaders who can guide these organisations in navigating this complex transition.
The programme, thus caters to this market need, by producing leaders who not only understand management, business processes and emerging technologies, but also how these technologies can be leveraged to achieve business goals. The graduates of this programme will essentially play the role of digital change agents or digital translators, who can drive digital transformation initiatives within an organisation, by liaising with both business team and technology team.
OBJECTIVES
Digital transformation as an area is less about technology, and more about organizational transformation, process reinvention, and change management. We identify 4 key pillars, which form the foundation of the MBA in Digital Transformation (DT) programme viz., Organization, Process, People, and Technology.
Its' is a 2-year MBA programme, aimed at creating digital transformationists for the country, and the industry. The programme has a good blend of business, technology, and digital transformation courses. There is also an emphasis on courses in the realm of change management, since as per one of the BCG surveys, digital transformation is more about organizational change management and less about technology. The programme also offers elective courses on entrepreneurship, to cater to the budding technopreneurs. This is taking cue from the fact, that majority of the start-ups in India being in the technology space, as per NASSCOM.
ABOUT
School of Business Management (SBM), NMIMS Deemed to be University, one of India's premier Business Schools, is situated in Mumbai, the financial hub and nerve centre of the country. NMIMS began as a Business School 41 years ago, and ever since 1998, when the first ranking of the school was undertaken, NMIMS has remained among the top 10 B-Schools in the country. SBM is accredited by the Association to Advance Collegiate Schools of Business (AACSB). The school has also featured in the highly coveted Top 100 Global Business Schools, as per the FT100 Masters in Management Ranking, 2022.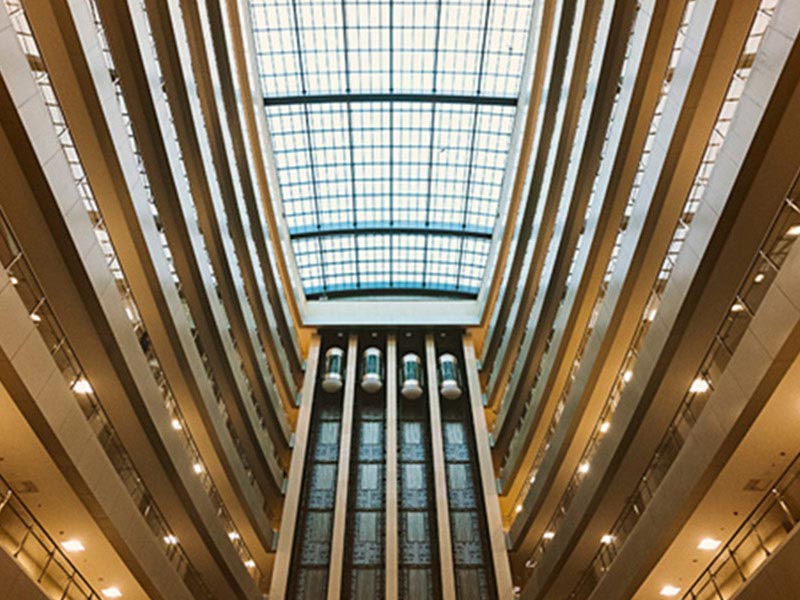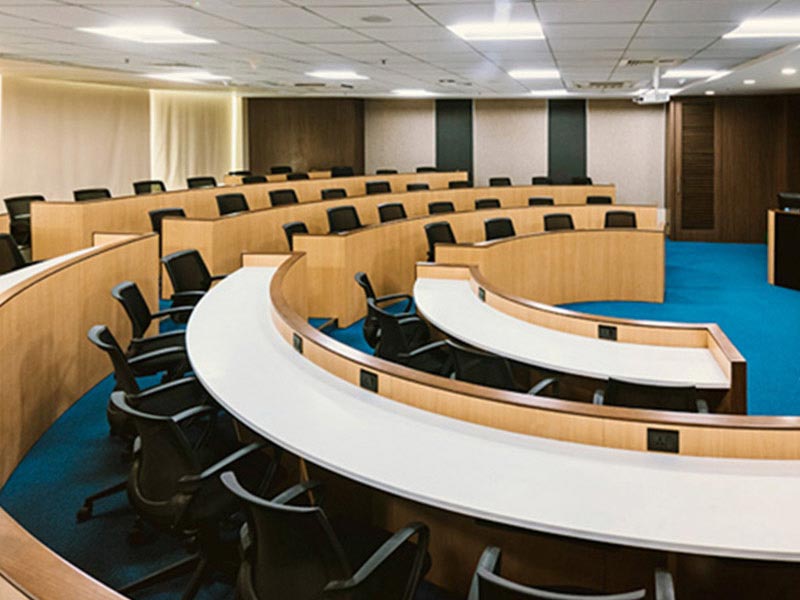 Chairperson's Message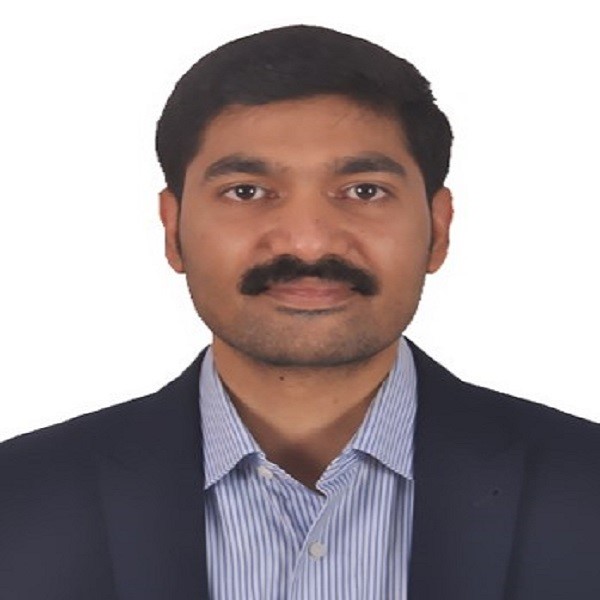 Prof. Binesh Nair
Programme Chairperson
In a world, which is increasingly becoming complex, volatile, uncertain, and ambiguous, the need for technology-led innovation and business process redesigning has taken the centre-stage. For many of these transformations to reach the logical conclusion, one of the key ingredients is the ability of the leader, who essentially is the change agent, to be well-versed with both technology, business, people and process.
The MBA Digital Transformation focuses on preparing leaders for this digital era, who become digital translators, with competencies and skillsets, to liaise effectively between the business and technology stakeholders. The graduates of this programme will have a solid grounding on business and management fundaments, in addition to technology orientation.
Placements
The university has a full-fledged placement office to provide placement assistance to all full-time students. The placement office, with the assistance of elected student representatives, coordinates both internship and executive placements.
Placement Report 2020-21 & 2021-22
Career Prospects
21st century marks the advent of the digital era, and organizations around the globe are undergoing phenomenal transformations by digitalizing many of these processes, for optimization of time and cost, increasing customer satisfaction and to improve the bottom-line. The pandemic has just expedited the whole process, with increased focus and massive investments in tech-driven transformations. And, this is just the beginning, as many organizations still need to climb up the digital maturity index. Thus, there are lots of opportunities in the space of digital transformation.
For the internship of the 2023 batch, we have had openings around data analytics, machine learning, digital marketing, automation, product management, project management, ERP, and so on.
Pedagogy
The courses are spread across 6 trimesters, and cut across every digital technology, from analytics to blockchain to IoT and cybersecurity. At the same time, the curriculum also focuses on building management fundamentals, by incorporating courses spanning areas viz., strategy marketing, HRM, economics, operations, and communication. A wide-array of electives which are industry-specific and technology-specific, is one of key highlights of this programme. Students can choose these electives based on their aspirations and interests.
The programme also weaves in a 12-16 weeks industry immersion exercise, in the form an industry-driven internship. It provides a forum for students, to understand the business processes first-hand, and experience how technology-driven transformations are planned and executed.
The pedagogy is typically discussion-oriented for most of the management courses, wherein sessions are typically driven by students based on case-studies and/or use-cases, with faculty playing the role of facilitators. For technology-oriented courses, the sessions are hands-on, with students working on market relevant tools viz., Python, UiPath, Tableau, SQL and so on.
Course Structure MBA (Digital Transformation) I Year 2023-24
Course Structure MBA (Digital Transformation) II Year 2023-24
Term II
Optimization Modelling for Business Analytics (3)

Multivariate Data Analysis (3)

Machine Learning Using Python(3)

Marketing Research & Planning(3)

Negotiation Skills(3)

Operations & Supply Chain Management (3)

Management Communication – II (1.5)

Value Risk & Capital Markets(1.5)

Artificial Intelligence Concepts & Applications(1.5)

Workshop on " Statistics for Analytics"
NMIMS & Purdue reserve the right to alter the program structure.
Term III
Corporate Finance (1.5)

IT Project management(3)

Strategic Management (3)

Human Resource Management (3)

Business Communication & Analysis (1.5)

Advanced Optimisation Techniques (1.5)

Ethical issues in Management (1.5)

Advanced Spreadsheet Modelling & Simulation (1.5)

Information Systems for Management(3)

Predictive Modeling(3)

Workshop on " Neural Networks & Deep Learning "
NMIMS & Purdue reserve the right to alter the program structure.
Bridge Term – NMIMS
List of Electives (3 Electives to be selected by each student)

Marketing Analytics (Elective)

Consulting Approach to Analytics(Elective)

Supply Chain Analytics(Elective)

HR Analytics (Elective)

Portfolio and Risk Analytics ( Elective)
NMIMS & Purdue reserve the right to alter the program structure.
18 Credits
Core Courses
Managing Organizational Data (2)

Data Mining (2)

Adv Business Analytics with SAS (2)
Electives
Predictive Analytics (2)

Python Programming (2)

Business Analytics (2)

Computing for Analytics (2)

Linear Models and Forecasting (2)

Using R for Analytics (2)

Big Data Technologies (2)

Prod Scale Big Data Implementation (2)

Web Data Analytics (2)

Analyzing Unstructured Data (2)

Statistical & Machine Learning (2)

Experimental Learning through project (2)
NMIMS & Purdue reserve the right to alter the program structure.
Industry internship
12 weeks industry internship in India under the guidance of a NMIMS-SBM faculty. Students earn 6 credits on successful completion of internship.
Capstone project facilitates students to apply classroom learning to real world projects. Students work on a real world business problem – using analytical tools to diagnose the problem, generate solution insights and designing optimum solution to the problem. The project ends with the project presentation to a panel of experts. The project duration is 8 weeks and on its successful completion student will earn 3 credits.
| Term | University | Term Schedule |
| --- | --- | --- |
| Term 1 | NMIMS | June–September 2020 |
| Term 2 | NMIMS | September–December 2020 |
| Term 3 | NMIMS | December–April 2021 |
| Capstone Project | NMIMS | April–May 2021 |
| Term 4 & Term 5 | Purdue | June–December 2021 |
| Term 6 | Internship (India) | January–April 2022 |
Eligibity Criteria
Bachelor's Degree in Engineering (Any stream) /MCA, /B.Sc. (IT)/ B.Sc. (Computer Science)/ BSc. (Electronics)/ BSc. (Physics)/ BSc(Maths)/ Any other graduate degree with Mathematics as compulsory subject. Minimum pass marks 50% in aggregate plus minimum two-years of industry experience is desirable
NMIMS University

Tuition Fees FY 2020 : INR 12,00,000
To be paid within 10 days of receipt of provisional admission offer from NMIMS SBM.
NMIMS

Application Fees
NMIMS Application Fees FY 2020: Rs.2000/- plus applicable taxes
Purdue University

Tuition Fees US $24,426
To be paid by June 2021 ( Students have the option to pay fees term wise )
Purdue University

application fees US $75
To be paid at the time of application to Purdue University
Living Expenses in US – US $6,000-$6,500 approx.
---
© Copyright 2013-2020 | Disclaimer | Privacy Policy